DIGITAL MARKETING
EUROPE 2021
Conference + Expo
[April 26-29, 2021 | Online]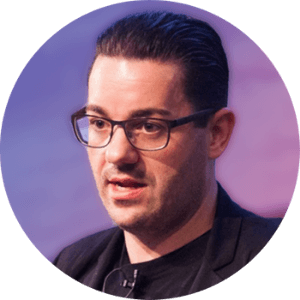 Bastian Grimm is the CEO & Co-Founder of Peak Ace and a renowned expert in large-scale, international SEO, managing sites of almost any size and in highly competitive industries.
​
With more than 20 years' experience in online marketing, technical and global SEO, Bastian was named "Search Personality of the Year" at the 2019 European Search Awards: a welcome acknowledgement of his contributions to a rapidly evolving industry. He currently oversees both Peak Ace's search engine optimisation and content marketing initiatives.
Bastian's believes that understanding a target market means not only getting to grips with the language, but also the culture. This has given him a unique perspective on how to reach global audiences. Bastian leads a thriving team of expert native speakers, equipped to serve clients in 20+ languages, and the results speak for themselves.
A full-service performance marketing agency with a focus on "all things search", Peak Ace has a flair for over-achieving. Having been named a FOCUS growth champion for multiple years in a row, as well as scooping up trophies at both the European Search and Drum Search Awards, Bastian is proud to lead such an innovative, ever-expanding company. His secret? Dynamic, decisive processes, a phenomenal team and always going to bed with an empty inbox.
Supercharging SEO for E-Commerce
Are you managing SEO for an online shop or a retail offering? You are selling goods online or run your very own web shop? Bastian is sharing his top tips and best practices from 100+ technical SEO audits with the sole focus on making your e-commerce platform perform better in organic search. In his SEO session Bastian is talking about unique, e-commerce related SEO challenges such as how to handle product detail pages, deal with out-of-stock situations, multi-category trees, large scale indexing scenarios, faceted navigation, sorting/filtering issues and much, much more.