DIGITAL MARKETING
EUROPE
2024


Conference
ONSITE EDITION
[Vilnius, Lithuania | Date TBA]
Artificial intelligence (AI)
Voice search optimization
Virtual and augmented reality
Social media influencer marketing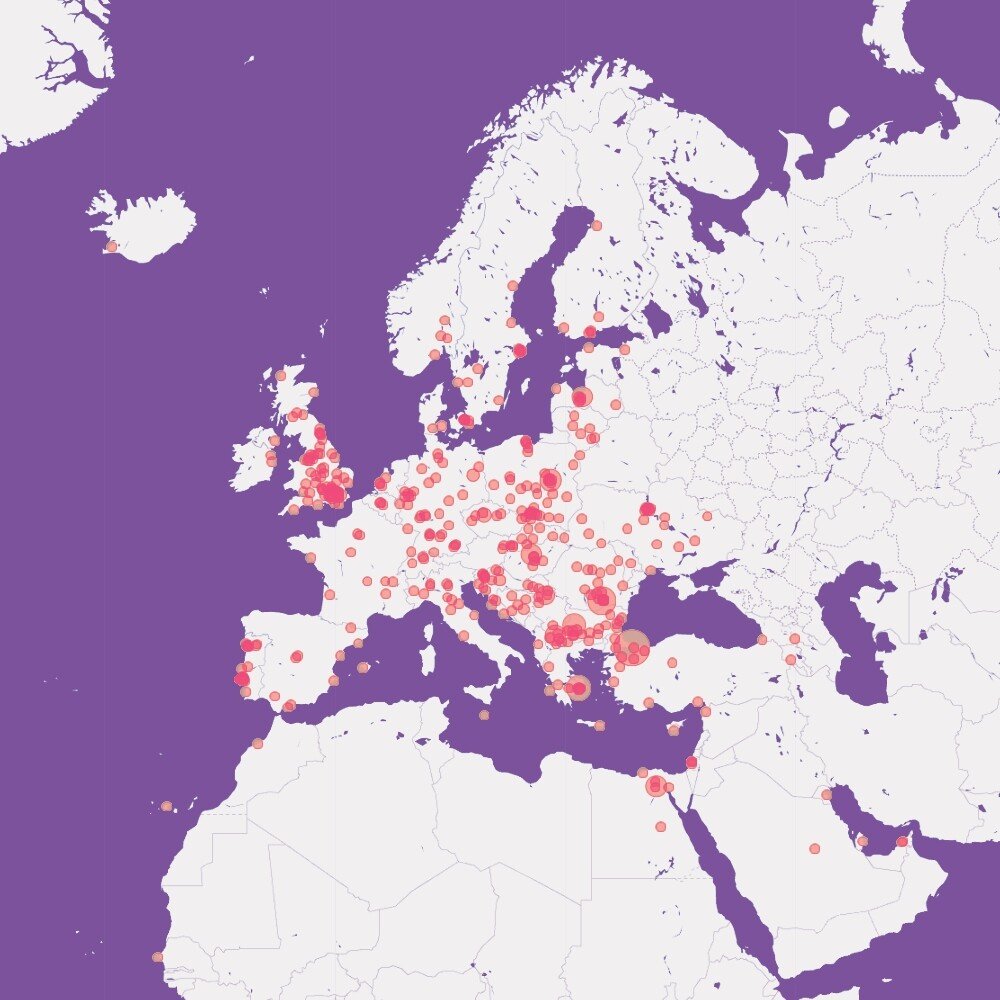 Join our rapidly growing community at Digital Marketing Europe 2023 conference, with over 2100 registrations already. Connect with industry leaders and peers, learn from the best in the business and expand your professional network!
The future of digital marketing
With a focus on big-picture thinking, our keynote experts provided a unique perspective on the industry, and offered valuable insights on how to drive success in digital marketing efforts.
The talented professionals who hosted the conference
The conference was hosted by a team of talented and experienced professionals who are well-known in the industry. We had famous podcast hosts, book authors, digital marketing experts, social media influencers, and keynote or international conference speakers.
The latest digital marketing trends
Our lineup of expert speakers shared their knowledge and experience on the latest trends and best practices in digital marketing. From the power of critical thinking to agile marketing, storytelling and AI/Automation, attendees gained valuable insights on how to drive success in their digital marketing efforts.
Click on arrows to view speakers:
Michiel Gaasterland
CM.com
Evangelist, B2C/B2B Marketer, Brand builder, Strategist, Storyteller & Content producer.
Chris Simmance
The OMG Center
Founder, Awards Judge, Contributor to Digital Marketing Publications, Keynote Speaker
Click on arrows to view speakers:
Maria Monique Murillo
Expert in Branding, Strategic Communications, Podcast Host
Resa Gooding
HubSpot
Partner Engagement Manager, Book Author
Clarice Lin
BaselineLabs
Founder, Top Social Media Influencer
Darren Elmy
Esports Broadcaster, Content Creator
Click on arrows to view speakers:
Leonardo Oliveira
MediaSense
Digital Strategy Director
Chris Simmance
The OMG Center
Founder, Awards Judge, Contributor to Digital Marketing Publications, Keynote Speaker
Dan Taylor
SALT.agency
Head of Technical SEO
Bart Burggraaf
MediaGroup Worldwide
Partner at MediaGroup Worldwide
Lohi Omo-Ezomo
Comtrade 360
Senior Marketing Manager & Strategic BD, Mentor, Award Winning Speaker
Raluca Radu
MTH Digital
Founder & CEO
Christophe Martinot
SeedingEnergy S.L.
Certified Agile Coach, Marketing Expert, Teacher
Simon Beyer
Ingager
Partner at Ingager, International Speaker, Book Author
THE MOST POPULAR SESSIONS
Gain valuable insights from our conference speakers
We are excited to share with you the five most popular sessions of this year's conference, which were led by some of the top professionals in the industry: Bastian Grimm, Chris Simmance, Sanjay Sauldie, Jacek Studzinski and Michiel Gaasterland.
We hope you enjoy these sessions as much as we did and that you find them insightful and valuable. Stay tuned for more exciting updates from the Digital Marketing Europe Conference!
Meanwhile check out our YouTube channel for more conference talks from 2023 by clicking the button below!
[See What Others Have to Say]
Get a sense of the conference through the eyes of attendees and speakers
Don't just take our word for it – hear directly from past attendees about their experience at Digital Marketing Europe. From the valuable insights and connections made to the overall organization and value of the conference, see why it's worth it to join us at the next event. And if you've been a part of the event before, we'd love to hear your feedback too!

I loved the energy of most of the speakers, and the very "to the point" sessions that helped me acquire lots of knowledge from one topic to another. I also enjoyed the diversity of topics. Thank you!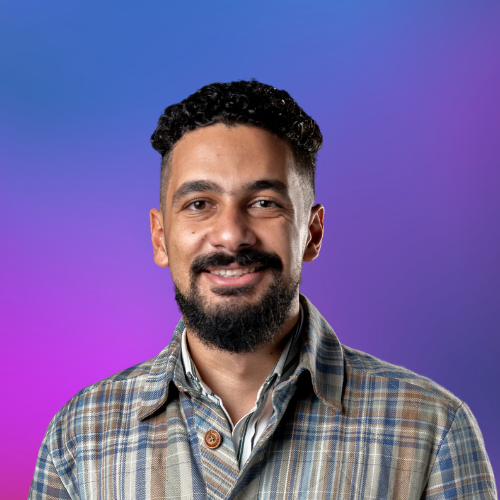 Ahmed Kamel
Paid Social Manager @ Novakid

Attending Digital Marketing Europe 2023 was an amazing experience! The speakers were knowledgeable and engaging, and the networking opportunities were invaluable. I learned so much about the latest trends and best practices in digital marketing. Can't wait for next year!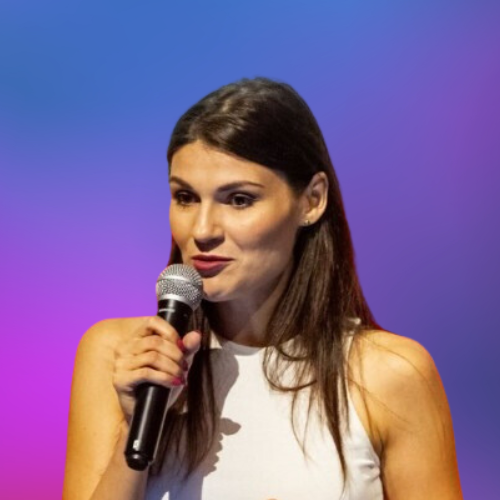 Marzena Kmiecik
Digital Marketer @ Amtra Sp. Z o.o.

The Digital Marketing Europe 2023 Conference was a great opportunity to enhance my skills and knowledge in the field of digital marketing. I gained valuable insights from industry experts, network with like-minded professionals, and stayed up-to-date with the latest trends and technologies in digital marketing. Looking forward to the next edition!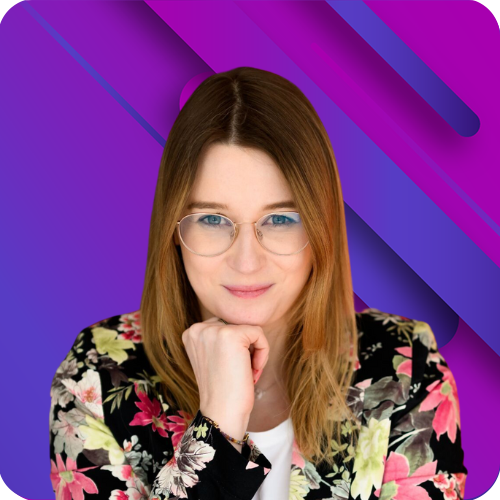 Joanna Bożek
Digital Marketing Specialist @ GlobalLogic Poland
Elevate your business to the next level with a platinum sponsorship
As a sponsor of the Digital Marketing Europe 2023 conference, you'll have the opportunity to connect with industry leaders and showcase your products and services to a targeted audience. Our partnership packages include a variety of exclusive benefits, including a virtual booth, speaker opportunities, and targeted marketing messages through social media channels. You'll also have the chance to host a panel discussion and sponsor a conference track, increasing your visibility and thought leadership within the industry.
Don't miss out on this unique opportunity to differentiate your brand and stand out at the leading digital marketing conference in Europe. Click the button below to learn more about our sponsorship packages and all of the benefits they include.
Discover how our sponsors can help you succeed
As conference organizers, we are grateful for the support of our sponsors. Without them, this event would not be possible. We invite you to take a moment to explore the proposals of our confirmed sponsors and see how they can support your business or organization.
By clicking on the sponsor logos, you can learn more about the products and services offered by these companies and how they can help you succeed. Our sponsors are dedicated to helping our attendees achieve their goals and we encourage you to take advantage of their expertise and resources
Stay ahead of the game with our conference news
Don't miss out on any of the action at Digital Marketing Europe Online. Our conference news block will keep you up-to-date on all the latest announcements, speaker updates, additions to the conference agenda, and more. Follow us on Facebook and check back often to stay informed. Don't wait, get your conference news fix now!
Explore our other conferences
Looking for even more professional development opportunities and valuable insights? Check out our lineup of other conferences, featuring a range of events catering to different industries and topics. View the video records and photo galleries to get a sense of what each event has to offer.
We love email, and you should too. Your inbox is where you will find all the latest announcements and deals.