DIGITAL MARKETING
EUROPE 2022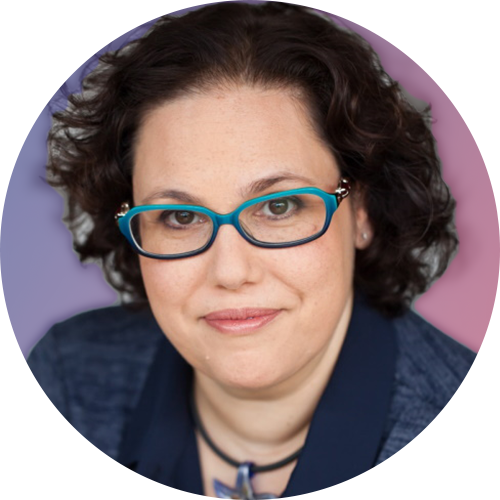 Elinor Cohen is a Founder and CEO of The Social Fairy and Co-Founder of The Engagement Strategy group. The creator of the 3Ws model for leveraging community as a marketing tool and writer of many articles that help entrepreneurs grow their businesses. Passionate about people and communities and a long-time marketing and social media expert. Using speaking as a way to share her expertise and teach people, Elinor also train C-level management and consult for many businesses and organizations around the globe, from larger corporations to small startups. Elinor`s knowledge and expertise are industry agnostic and she works with municipalities, banks, consumer electronics, medical device and health organizations, as well as being the house mentor for global accelerators such as MassChallenge Switzerland and H-Farm in Italy. Elinor is a polyglot and speaks 6 languages. She moved to Italy from Israel to make a childhood dream come true.
Developing Communities as One of the Most Important Channels of Marketing in the Digital Age
This workshop will cover the concept of using communities as marketing channels (both B2B and B2C). It will look at what a community is, why we need to build communities (multiple per brand), how to build them and how to manage them and measure their success. You will work on things such as defining measurable engagement indices, added values, and more in a top-down approach: from the Strategy and vision all the way to an actionable plan.
Part 1: Community as a marketing channel:
What are communities & community channels

Why communities are a marketing channel

Why we need more than one community per brand (regardless of what it is)
Part 2: Engagement & Community Strategy
The 3 W's model – The first 3 questions that define our messaging and community

The 8 steps to building a community

HQE Index – How to determine the High Quality Engagement Indices for your communities
Part 3: Community Development Plan:
People, Values & Messaging

Channels & Content

Community Management Basics
This workshop is intended to provide you with practical tools and actionable plans for community development and management, as a marketing channel. You should emerge from it with your own community strategy and plan.
Digital Marketing Managers, CMOs, Community Managers, Customer Happiness Managers, Customer Experience managers, Support managers,  CEOS, Product Manager, Business Development Managers.
Workshop materials will include: Presentation and document templates for filling in. Templates will be available for download ahead of the workshop. Presentation can be sent after the workshop to the attendees.
Attendees should have at least basic knowledge in marketing strategy and communications. 
We love email, and you should too. Your inbox is where you'll find all the latest announcements and deals.