DIGITAL MARKETING
EUROPE 2022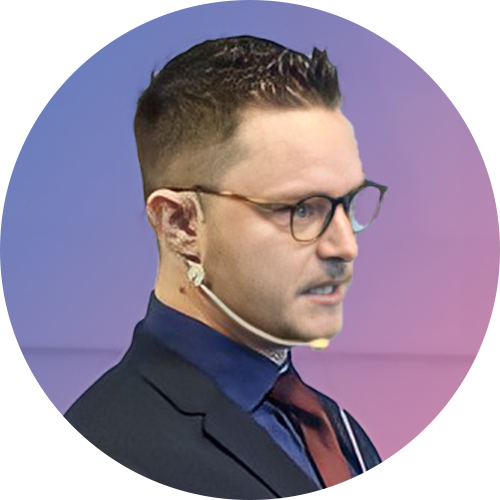 German SEO and Marketing Specialist Timothy M. Scherman will hold this workshop for the very first time to an audience outside of Germany. He has studied the Psychology of Marketing and Advertising at the University of Cologne and worked for a lot of DAX companies and also the official chamber of commerce. He is a former Google Trainer and founded his first company while studying. He is the CEO of Schild Roth a cologne based SEO and Online Marketing Company and the author of the book "WordPress SEO 2020". On continuous bases he holds workshops, lectures, and speeches on conferences and commercial gatherings.
WordPress SEO 2020 Bootcamp
How to optimize your WordPress Website perfectly for SEO and create a SEO Strategy Roadmap for the next 6 months to achieve top rankings within your niche. All you need to know in a well–structured hands–on 1 day intensive workshop. Learn which SEO Basics really matter, which hosting to choose and how to set up your WordPress for success. Optimize for OnPage factors, keyword–hack your competition and create 10x Content to overtake them. Register today and secure your seat in the Intensive SEO workshop with the German SEO Expert and former Google Trainer Timothy M. Scherman from Schild Roth. Limited seats are available.
Part 1: WordPress SEO Basics
SEO Basics

The fundamental basics of S

EO success with WordPress
Part 2: Blueprint of a perfect SEO Website
What it takes to achieve top rankings in your niche
Part 3: Hosting & Setup
How to choose a host

How to Setup your WordPress
Part 4: OnPage SEO
Which criteria are important

Status Quo of your

website

Optimizing
Part 5: Keyword Analysis
Basics of Keyword research

Keyword

–

hack your competition

Create your pe

rfect

info architecture

Setup your website
Part 6: 10x Content Creation
What Google wants

What content ranks high

How to analy

z

e the d

emand

Step

–

byStep action plan for creating content

Create your first content briefing

Outsourcing vs. creating
Part 7: Action Roadmap for 6 month
SEO Strategy first

Your Timetable for 6 month
Learn the basics of WordPress SEO 2020 and implement on the go to achieve top rankings within the next 6–12 months.
This workshop is for doers and those who want to get more out of their WordPress website. People who are willing to put in the time and effort to achieve great success. You should be comfortable using WordPress in the form of changing texts, create new pages and posts and have already used a page builder or installed a plug–in once. Moreover you need to have your laptop with you. This is a work–shop, so there will be work to do. Furthermore the information will be given fast and there will be a healthy amount of pressure to solve the given tasks. This is only for your benefit because after all you will have gained knowledge and hold a perfectly structured SEO roadmapin hand which has the potential for massive traffic success.
–Laptop
–Internet Access
–A WordPress log–in as admin to your company or private website
–Plug–In UpdraftPlusinstalled and at least one backup of your site saved on a hard drive or cloud storage
–MS Word open Open Office or Google Docs open and ready to take notes and open task PDFs