DIGITAL MARKETING
EUROPE
2021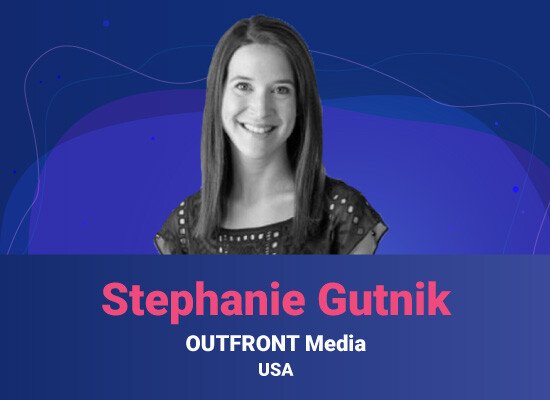 Guiding digital transformation at OUTFRONT Media, Stephanie Gutnik bridges sales and product advancement to ensure client campaigns are ahead of the curve. Her efforts extend across media channels to promote OUTFRONT inventory as a core media buy. Stephanie was previously the Vice President, Business Development at Broadsign, a global role that included overseeing strategic partnerships, new product rollouts, geographic expansion and programmatic sales. She is a frequent public speaker, representing the OOH industry at conferences from Taipei and Dubai to London and Sao Paulo. With a seat on the DSF's Board of Directors, Stephanie is also on committees for the OAAA, DPAA, IAB, Ad Club of New York and CANY. Earlier, Stephanie ran Marketing for Broadsign and was in ad sales for News Corp. She graduated with a BA from McGill University and a MBA from Edinburgh Business School.
Don't Be a Dinosaur: How to Protect Your Business and Brand From Competitive Innovation
Creative destruction. A concept that marketers should embrace with strategic thinking and innovation is in reality, the cause of death of most brands/businesses. In hindsight, it's clear that it was coming but from a day to day perspective, we are too myopic to notice. This session goes through powerful examples of the limited lifespans of brands that nobody thought would go extinct, so we can pull lessons and apply them to our own businesses in prevention of our brands going the way of the dinosaur as well.