DIGITAL MARKETING
EUROPE 2022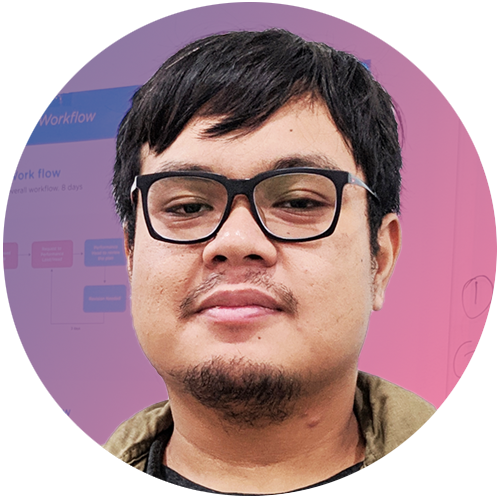 Ferdi is a digital marketing maverick with over seven years of hands-on experience in growth & PPC field. In early 2018, he decided to move from Grab to Moka in a lifelong mission to empower SMEs in Indonesia. After growing Moka's lead generation volume by four times as well as kickstarting numerous marketing automations, he moved to Gojek via company merger.
Few months into the decacorn game, he was assigned as Head of Digital Marketing, Growth, and Intelligence; handling B2B market exclusively. He's currently working on building Gojek's core business in B2B–let it be micro-business, SMEs, and enterprise–and transforming it into a massive automation powerhouse. Aside from being a full-stack marketeer, he also taught at multiple educational institutions, such as Binus and RevoU, as adjunct lecturer for digital marketing class.
Marketing Automation Cross Channel Strategies
Marketing automation has been around since the rapid growth of PPC marketing in mid 2010s. It started as a drip campaign initiative, in which you send over email follow-up based on the past behaviour of the recipient. It grew later on to become more and more data-driven & API-friendly. Some companies have been tapping on this opportunity by incorporating more comms channel aside from email into its customer lifecycle strategy. How do we tap on marketing automation to create a better cross channel strategy? Is it always better to incorporate context-driven automation to grow your business or is tactical one-off campaign still the way to go?
Part 1: Marketing Automation 101

What is marketing automation?

Drip campaign vs marketing automation

Email Follow-up: Best Case Practices

Part 2: Cross Channel Strategies

Finding the right CRM strategy

Building API Integration to another comms channel with minimum engineering effort

Is RFM still relevant for modern context?

Is Email Still the Go-To Channel?

Relevant Growth Metrics
The main goal of this workshop is to introduce participants on marketing automation subjects & cross channel marketing strategy
The target audience includes but not limited to:
Tech enthusiast
Digital marketeer
CRM specialist
Startup Founder & Marketing Lead
Anyone who wish to learn about marketing automation
Basic understanding of digital marketing
Ferdi Anggriawan is a digital marketeer with over eight years of proven hands-on experience in various digital marketing industry. After graduating from International Relations Dept. of UGM, he shifted gear and went into PPC field as the ad guy for top Indonesia's media agency. His enthusiasm in delving deeper into digital marketing led him to multiple stint in startup companies; including two big decacorns in Asia. He's currently building a team of PPC marketeers, CRM & SEO experts, and research & analytics extraordinaire in his mission to transform Gojek into a B2B marketing stronghold across all Asean market.