DIGITAL MARKETING
EUROPE
2021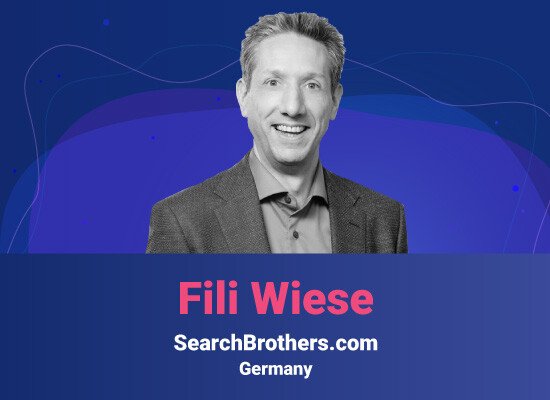 Fili Wiese is an internationally recognized and leading technical SEO consultant, ex-Google engineer, well known speaker and ex-senior technical lead in the Google Search Quality team. At SearchBrothers he offers SEO consulting services with SEO audits, SEO training and successfully recovers websites from Google penalties.
Google Algorithmic Updates & Google Penalties Explained
Been penalized by Google? Lost rankings with a core update? Want to avoid a penalty being applied to your website?
Join ex-Google engineer Fili to gain a deep understanding of why algorithmic updates impact your rankings, how and why search engines apply penalties, how to recover from algorithmic updates and penalties, and how to future proof your website for SEO in Google.
Having penalized countless websites for Google Webmaster Guidelines violations for years during his time at the Google Search Quality team, Fili is the world's leading expert on the topic of Google penalties. Join the session, before your competitor will!