DIGITAL MARKETING
EUROPE 2022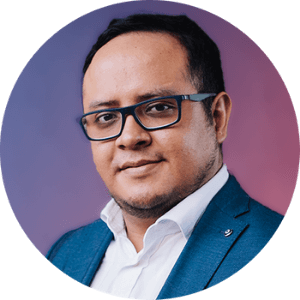 Fernando Angulo is Head of Communications at SEMrush. With over ten years of experience in digital marketing, he has been at the forefront of the company's marketing activities and has, among other things, built a great marketing team.
Fernando is one of the major brand faces and annually performs over 50 prestigious conferences all over the world. He specializes in B2B search marketing, e-commerce, influencer marketing, and training of marketing teams such as Expedia, T-Mobile, Prestashop and Bing. among others, and he also established the first Influencer Marketing team at SEMrush, which has around 200 influencers from more than 20 countries. As an active member of SEMrush's marketing team, Fernando specializes in B2B search marketing, e-commerce, competitive intelligence and influential marketing. During his sessions and workshops, he immediately involves the audience with his energy, sense of humour and a large number of practical examples and real cases.
SEMrush Marketing Platform Workshop: SEO, PPC, Content, SMM
This workshop will cover the main features of SEMrush Featuring 4 real user cases on Local SEO, Voice Search, Market Research and Site improvements implementation.
Part 1: What is SEMrush:
Company numbers
All Features resume
Part 2: Local SEO
Solving technical issues
Managing NAP data
Tracking Local Pack Results
Part 3: Voice Search
Ranking Factors for Voice Search
Featured Snippet Optimization
PAA optimization
Part 4: Market Research
Insights on Global Market Situation
Audience Research
Sentiment Analisys
Part 5: Content Audit
Reviewing existing Content
Create new high-quality content
The main goal of this workshop is to be fully proficient with the SEMrush platform to solve real problems that online businesses are facing.
Digital Marketers all levels.
We love email, and you should too. Your inbox is where you'll find all the latest announcements and deals.