DIGITAL MARKETING
EUROPE 2021
Conference + Expo
[April 26-29, 2021 | Online
Free Attendance

]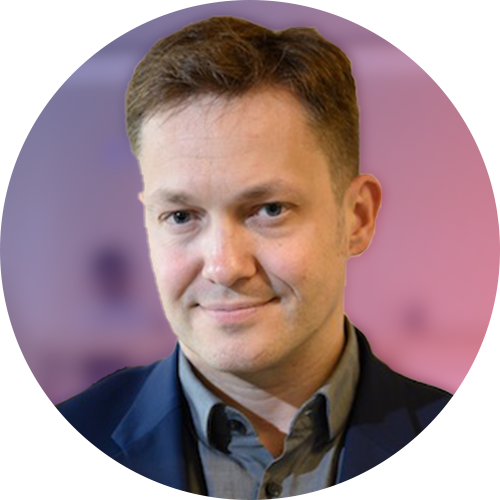 Aurimas Paulius Girčys is a founder and CEO ant APG MEDIA – digital marketing agency, which help e-shops sell more in European and Global markets. Aurimas is a certified Google Trainer, teaching Google Analytics and Google Ads topics at Digital Academy. Aurimas also teaches the subject of E-commerce at ISM University of Management and Economics. Aurimas leads a fast growing team of professionals, thus he is always openly looking for new talents.
How to Generate Leads and Grow Sales With Google Ads?
In this workshop you will learn and update yourself with the newest Google features and will go from checking the best practices, hands-on examples to setting up Google ads. Be sure that you will be suggested on the best implementation strategies and hacks for fast results to sell and drive conversions.
Part 1:

Overview of Google Ads possibilities

:

Google Ads Search Campaigns
Google Ads Display Campaigns
Google Ads Video Campaigns

Part 2:

Tracking conversions

:

Importing Analytics conversions

Tracking Google Ads conversions via Google Tag Manager

Attribution modeling

Part 3:

Google Custom Audiences

:

Custom Intent Audiences

Custom Affinity Audiences

Google In-Market Audiences

Part 4:

Google Ads Dynamic elements

:

Dynamic Search Ads

Google Ads customisers

Part 5:

Paying for conversions

:

Efficient Display Campaigns

Smart Bidding
The main objective of this workshop is to introduce participants with most up-to date features of Google and focus on how to utilize them to drive leads and sales on-line.
People interested in learning the most recent Google ads strategies, tactical applications and even hacks. Most of the features will be usually overlooked by your competition, thus they will be a great starting point for businesses, which want to drive sales online.
Installations:
Working browser and Google Ands + Analytics Account. Ideally, having a website with installed Google Tag Manager and rights to Publish a container.
Technical knowledge:
Google Ads, Google Analytics, Google Tag Manager.
We love email, and you should too. Your inbox is where you'll find all the latest announcements and deals.